"..And he said unto me, It is done. I am Alpha and Omega, the beginning and the end. I will give unto him that is athirst of the fountain of the water of life freely." (Rev.21:6).






<![if !vml]>
<![endif]>

CLOSE THIS WINDOW
"Jesus answered, Thou sayest that I am a king. To this end was I born, and for this cause came I into the world, that I should bear witness unto the truth. Every one that is of the truth heareth my voice (John 18:37).
...Thank you for visiting....Remember to send in your Prayer(s) and/or comment (s) to us: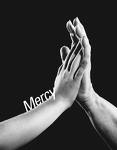 ......Remain Bless........

Our Father which art in heaven, Hallowed be thy name.
Thy kingdom come. Thy will be done, as in heaven, so in earth.
3Give us day by day our daily bread.
4And forgive us our sins; for we also forgive every one that is indebted to us. And lead us not into temptation; but deliver us from evil.
(Luke 11:2-4)"